Craigsville Campmeeting Association

Beef Fund
Dear Bill & Carla:
My husband and I received your Beef Fund letter. It sure brought back a lot of memories. Craigsville was the only "vacation" we could afford. The preaching of God's word and the Christian fellowship we received there was priceless. The first time we were invited to go to Craigsville was in 1958 or 1959. Our two kids were small so we thought they could sleep on the floor of the car and us on the seats. Well, we didn't get much sleep. The next night a couple in the community invited us to their home. I don't remember their names but I do remember she heated the milk to pour over our oatmeal for breakfast!

In 1963 we rented a small cabin with cardboard tacked on the walls for insulation. Our three children were 10, 8, and 3 years old. They walked the sawdust trail up to the front and sang Jesus Wants Me For A Sunbeam. Our oldest daughter still remembers it. I believe it was that same year my husband went with a group of ministers up on the hill and prayed for the new tabernacle. We were unable to attend for a few years after that. However, the next time we were able to attend the new tabernacle was completed, the old was one gone and a gazebo had been built.
Reading your Beef Fund letter and the Craigsville Campmeeting newsletter really makes us homesick to go back again but we are not physically able to attend anymore. We appreciate all the people we met at Craigsville and the work they do improving the dorms and everything. We will be thinking of you all and praying that God will bless.
Robert Hefner:

I went for first time in 1960 as a baby. My father would cut up a beef that was donated and haul it in the trunk of our car every year.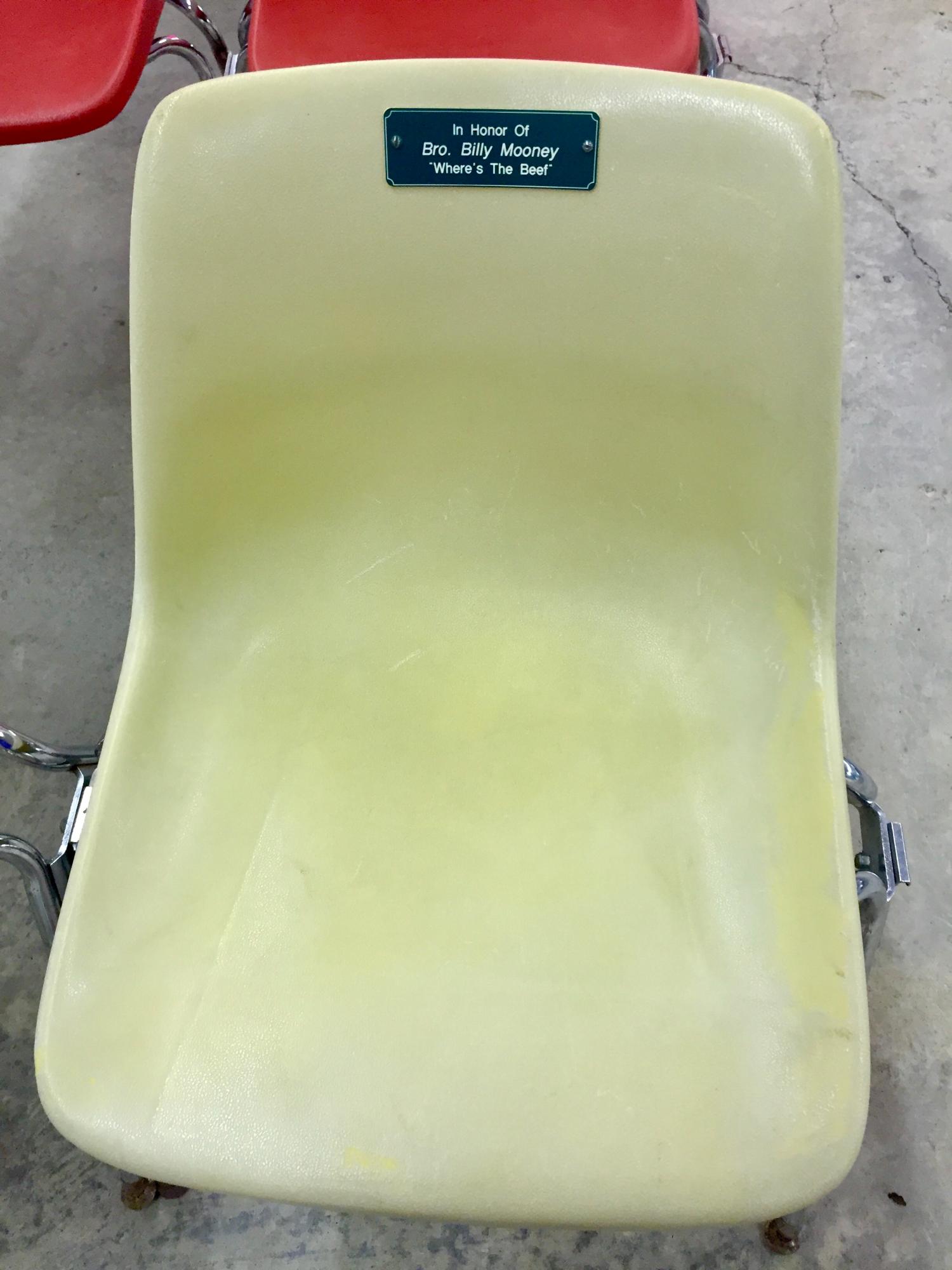 Eugene Miller:

I'm a 95 year old veteran of three wars and currently live in a nursing home in GA. I loved attending campmeeting and attended every year from 1950 to 1990

.



2009

Craigsville time is near again,
You should plan to come if you have never been.
Friends gather in from everywhere,
To meet with family and fellowship there.
Generations have been coming since '28
Meeting each year - it's been better than great!
Roots to this campmeeting run very deep,
Memories of Craigsville past are ever so sweet.
We have saints that will share the richness of the past,
Memories are made that will evermore last.
Some folks have grown up in this place.
Others are just entering the race.
Excitement wells up in everyone's heart,
It is a spiritual high in which we all have part.
Old time preaching morning, noon,and night,
The mission to see souls get right.
Smiles on faces as the folks arrive,
Young ones excited their spirits alive.
Some are older and it's harder to get around,
But still they come, it's the best place to be found.
To spend time together and catch up on things,
To sing His praises, cause the heavens to ring.
To pray together, to weep together, and to laugh a lot,
There is nothing like this Craigsville spot.
Children are now brining their children here,
For in their hearts this place is dear.
They want to see it continue 'til Jesus returns,
The love for this campmeeting continues to Burn.
Y'all Come Back - Every Year - Ya Hear!