June 15: Eventide Trio Homecoming Concert
June 16 - 21: Camp Meeting

Theme: "In Christ..." - Ephesians 1

Evangelist: Brother Charlie Heater

Music Leader: Brother Brock Barnhouse

Youth: Brother Jeremy Dunn
Craigsville Camp Meeting Association

Beef Fund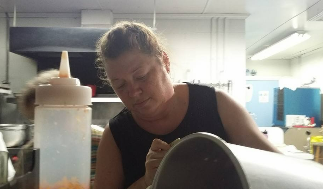 Thank you Kim and Volunteers!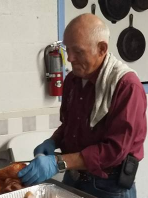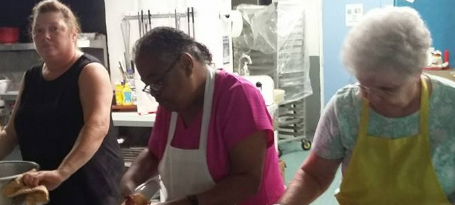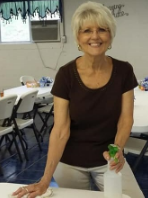 The Beef Fund began in the early 70s with a local farmer annually donating a side of beef to be served in the cafeteria during camp meeting week. In later years, Rev. Jack Fields managed the fund, assisted by Judy Wingler. They were followed by Billy & Jackie Mooney who had a passion for the Fund and devoted many years of service to promoting and developing it. Most recently, the Fund experienced a tremendous vacancy when the Mooneys resigned due to Billy's illness and subsequent passing.
My wife and I made a commitment to represent the Beef Fund during the 2017 camp business meeting. God spoke to my heart and I felt led to step up to the plate - pun intended. Carla and I want to express our heartfelt gratitude to you and want you to know how much we appreciate the valuable contributions that made the 2018 Craigsville Camp Meeting Beef Fund such a great success. With your help over $7,600 was raised in 2018 in cash and non-cash contributions. None of this could have been possible without you!
We are truly grateful for the opportunity to work, serve and worship with you. We hope you will consider financially supporting the 2019 Beef Fund so the Craigsville Camp Meeting Association can continue offering great meals at low prices. We want everyone who attends camp to enjoy great food and fellowship without worrying about the price of meals. Financial resources such as yours help underwrite and support the Camp's entire annual food service budget. This budget not only covers the cost of food but also paper goods and trash bags for both the cafeteria and snack bar for two work weekends, camp meeting, Camp Agape, and the ministers retreat.
For your convenience you can give a one-time gift or setup recurring montly gifts online by clicking Donate below. Your generous gifts to the Beef Fund are tax deductible.

Thank you so very much for your consideration,

7:00am - 8:00am Breakfast

8:00am - 9:00am Prayer Meeting

9:15am - 10:15am Conference

10:30am Morning Worship

12:00 noon Lunch

1:15pm Open-Air Sing

2:30pm Afternoon Worship

4:30pm - 5:30pm Evening Meal

5:30pm Youth Worship

7:30pm Evening Worship
Snack Bar Open After Evening Worship